Our Solutions Help
Maximize Occupancy, Lower Costs & Retain Talent
We bring a wholistic focus on resident Health & Wellness, Community Engagement and Operational Transformation to help senior living operators achieve their strategic goals. Our firm belief is that innovative, easily adoptable technology is the core ingredient in transforming communities into vibrant environments where elders can thrive and staff can fulfil their passion for care-giving.
Technology that Eliminates Silos
Empowering Teams to Work as One
Our comprehensive cloud solution helps eliminate redundant data entry, automates workflow, and supports regulatory compliance. The unique software platform span departments enabling operators to easily deploy technology across their entire community. Cross-functional teams can now share critical information in real-time to consistently deliver high quality personalized care to all residents. One team using One Solution can help maximize staff efficiency and productivity.
Explore Our Solutions
Seamlessly Integrated Solutions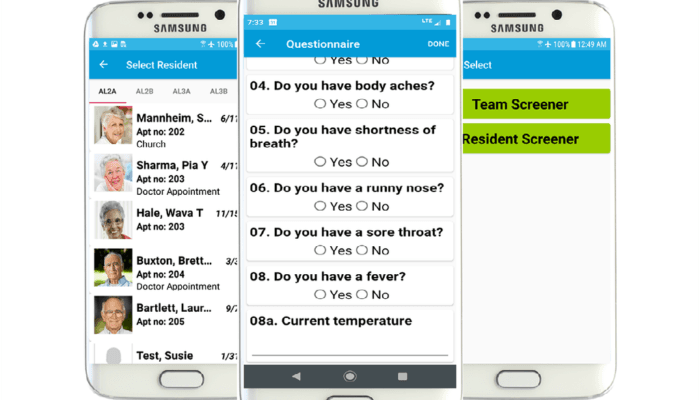 Covering the length and breadth of care delivery our resident health and wellness solution empowers all key stakeholders in the care continuum to personalize care and support proactive steps in maximizing length of stay.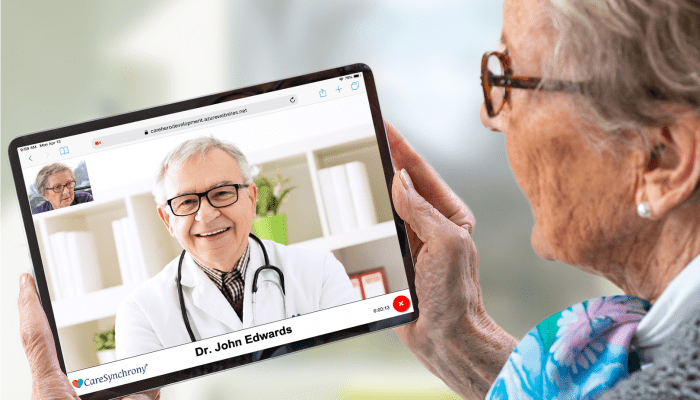 Digital smart signage and voice enabled community engagement solutions streamline sharing and communication of information to increase resident and family satisfaction and differentiate the community to visitors and prospects.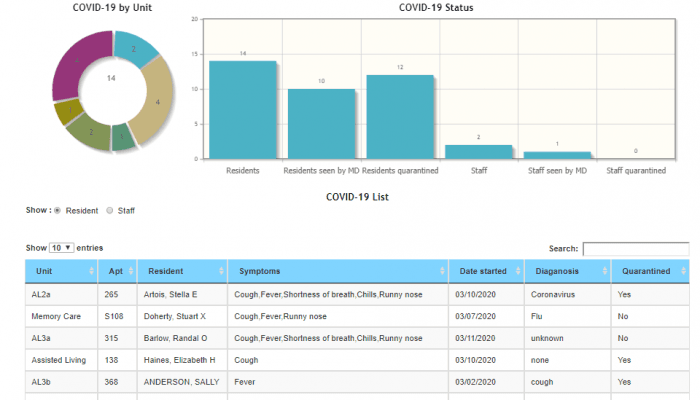 A fully integrated suite of software applications – marketing CRM, dining POS, charge capture, invoicing – helps operators drive down costs and provides management teams with real-time information and insights to drive strategic decisions.
WHITEPAPER: OVERCOMING CHALLENGES IN ASSISTED LIVING
Overcoming Day to Day Challenges in Successfully Managing ALFs
What Customers Say
Proven Solutions
"CareSynchrony is the cornerstone of our business"
- Greg Kennedy, VP Senior Living
"It's all tied together to provide better care"
- Lara Bierbaum, Life Enrichment Director
We'd love to hear from you
Get In Touch